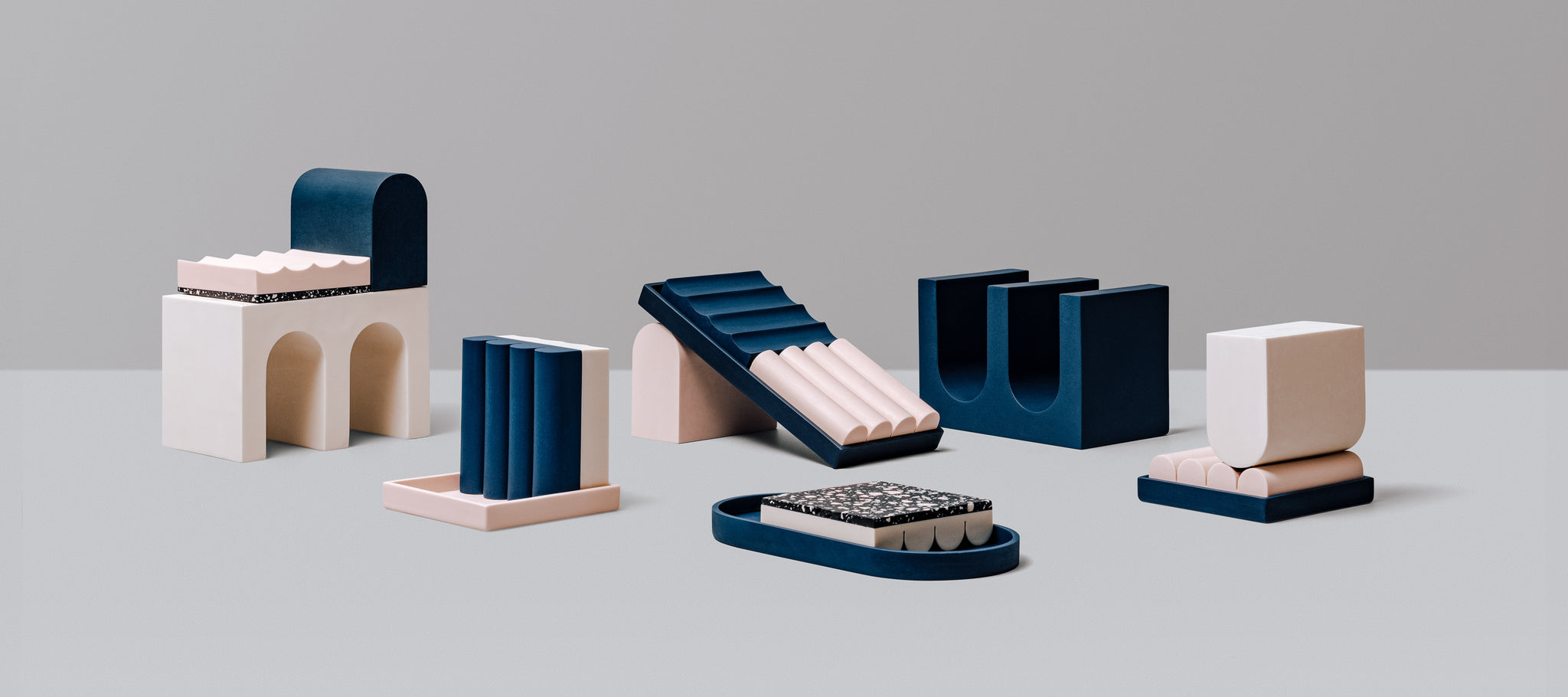 Tablescapes by GRAMS

Tablescapes by GRAMS is a modular system that allows each user to personalise and organise their spaces, from retail display shelves, vanity desks or even WFH table setups.
Inspired by one of the founder's favourite childhood toys, Lego – each sculptural module forms the basic building block and starting point to each unique Tablescape.
More information about the collection can be found here.

__________

GRAMS is a brand of modern sustainable handmade objects and surface design materials based in Singapore.
Our collection of trays, vessels, decorative homewares and surface materials are produced in small batches with a focus on artisan design and minimising waste.

__________

Flat rate delivery within Singapore for $8. Free shipping with purchases over $100.